Safe Harbor (Paperback)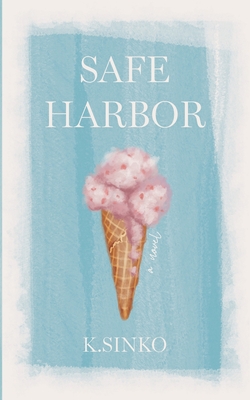 $15.99

Available from our distributor; usually Ships in 1-5 Days
Description
---
Melanie's twin brother made a life-altering mistake, and now her entire world is about to change.
After years of getting straight A's at Garrison Prep so she could have a shot at getting into Yale, Melanie's parents announce they are moving to Haverport, a small beach town off the Connecticut coast, to give her brother Duncan "a fresh new start."
Skeptical that anything will actually change at home, Melanie decides to spend that summer before her senior year working at the local ice cream shop, Scoops By The Sea, where she meets Calvin-tall, broody, and pretty much on a mission to make Melanie's training absolutely miserable.
Yet while her job and the people at Scoops were meant to be a distraction from her life that was falling apart, Melanie finds them to be a lifeline in the torrential sea of terror she faces at home. And even if Calvin may seem reclusive, Melanie soon learns what it means to truly open up her heart and share the pain that torments her, especially when disaster completely shatters her life once again.
Safe Harbor is a sweet young adult romance featuring the intensity of two people falling in love for the first time, a pack of fiercely loving co-workers that feel like family, and a small town that has an obsession for festivals, fireworks, bonfires, and 32 delicious flavors of ice cream.