Corazones vacíos (Narrativa) (Hardcover)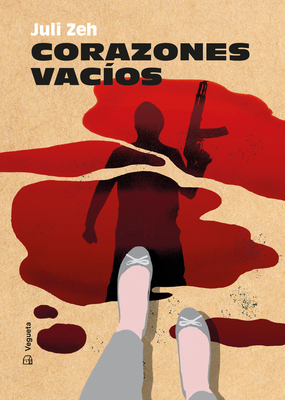 $27.95
Out of Stock - Not Available
Description
---
Thriller distópico literario: lanzando una mirada al futuro pretende entender el presente y cuestiona toda una serie de valores básicos como la moral, la democracia, el papel de la política… Junto con el genio de las tecnologías de la información Babak Hamwi, Britta Söldner ha fundado una pequeña empresa que los ha enriquecido. Afortunadamente nadie sabe realmente qué hay detrás de su negocio, ya que tras la fachada de sus sencillas oficinas, Britta y Babak están manejando un negocio lucrativo con la muerte. Cuando su compañía amenaza con obtener competencia, Britta hace todo lo posible para deshacerse del desconocido jinete libre. Pero ella ha subestimado a su rival. En poco tiempo, no solo la empresa de Britta está en peligro, sino también su vida… Corazones vacíos es un thriller político provocativo, apasionante y candente que se desarrolla en Alemania en un futuro próximo. Y también es un emocionante thriller psicológico sobre una generación con un corazón vacío, sin creencias ni convicciones.

A literary dystopian thriller: by looking into the future, the novel seeks to understand the present and questions a whole series of basic values such as morality, democracy, the role of politics... Together with IT genius Babak Hamwi, Britta Söldner has founded a small company that has enriched them. Fortunately no one really knows what is behind their business, because behind the facade of their simple offices, Britta and Babak are running a lucrative business with death. When their company threatens to get competition, Britta does everything possible to get rid of the unknown free rider. But she has underestimated her rival. In a short time, not only is Britta's company in danger, but also her life... Corazones vacíos is a provocative, exciting and hot political thriller set in a near future Germany. And it is also an exciting psychological thriller about a generation with an empty heart, without beliefs or convictions.​
About the Author
---
Juli Zeh es una de las grandes autoras de la literatura alemana contemporánea. Nació en Bonn en 1974, estudió derecho en Passau y Leipzig y vivió en Cracovia y en Nueva York, donde trabajó para las Naciones Unidas. En 2018 fue elegida jueza honoraria en el Tribunal Constitucional del Estado de Brandeburgo. Su primera novela, Adler und Engel (2001), traducida como Águilas y ángeles, fue galardonada en 2002 con el Deutscher Buchpreis, el principal premio literario alemán, y se convirtió en un éxito de ventas internacional. Desde entonces sus libros son un acontecimiento en Alemania y se han traducido a treinta y cinco idiomas. Juli Zeh ha obtenido numerosos reconocimientos como el Premio literario Rauriser, el Prix Cévennes a la Mejor Novela Europea, el Premio Hölderlin, el Premio Ernst Toller y el Premio Thomas Mann, entre muchos otros, con los que se ha consagrado como una de las voces narrativas femeninas más reconocidas de Europa.

Juli Zeh is one of the greatest authors of contemporary German literature. She studied law in Passau and Leipzig and lived in Krakow and New York, where she worked for the United Nations. In 2018 she was elected honorary judge in the Constitutional Court of the State of Brandenburg. Her first novel, Eagles and Angels, was awarded in 2002 with the Deutscher Buchpreis, the main German literary prize, and became an international bestseller. Since then her books have been an event in Germany and have been translated into thirty-five languages.