El reloj mecánico / Clockwork (Hardcover)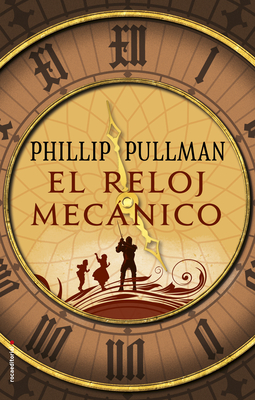 $13.95
Out of Stock - Not Available
Description
---
¡Tic tac, tic tac! Así son algunas historias. Una vez que te adentras en ellas, nada podrá detenerlas.

Una fría noche de invierno, cuando el novelista Fritz empieza el relato de su última narración, se desencadenan una serie de extraños sucesos ligados entre sí, como si de los engranajes de un reloj se tratara. De repente aparecen un aprendiz de relojero, un príncipe autómata, un amenazador caballero dentro de su armadura y el siniestro señor Kalmenius, personajes mecánicos que vagan por el mundo al ritmo que dicta un reloj mecánico.


ENGLISH DESCRIPTION

Tick, tock, tick, tock! Some stories are like that. Once you've wend them up, nothing will stop them....

A tormented apprentice clock-maker, a deadly mechanical knight in armour - and the sinister Dr Kalmenius, who some say is the devil.... Wind up these characters, fit them into a story on a cold winter's evening, with the snow swirling down, and suddenly, life and the story begin to merge in a peculiarly macabre - and unstoppable - way.
Almost like clockwork....