Quemar El Miedo (Paperback)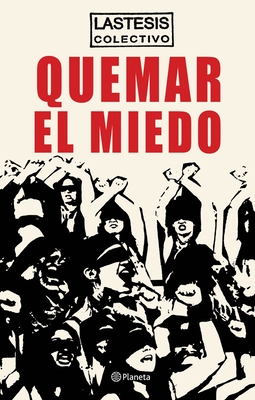 This item is currently unavailable and can not be ordered.
Description
---
Y LA CULPA NO ERA M A, NI D NDE ESTABA NI C MO VEST A. EL VIOLADOR ERES T . Un violador en tu camino, octubre 2019, colectivo LASTESIS. Tenemos rabia. Rabia ante la invisibilizaci n constante de nuestros abusos. ...] Rabia y miedo de ser agredidas, asesinadas, olvidadas. ...] Nos tocaron muchas veces en la calle y vivimos en carne propia el acoso impune. ...] Nos denigraron. ...] Nuestro testimonio siempre est en tela de juicio, ...] nunca es suficiente. ...] La impunidad del abuso, de la violaci n, est normalizada y la revictimizaci n constante es insoportable. Aun as , nos odian cuando salimos, en masa, a decirles que ya no toleramos su maltrato, violencia y tortura. ...Y] si nos violan, nos apuntan como culpables. ...] Los sistemas de justicia son inoperantes y los candidatos a presidir los gobiernos se llenan la boca con esl ganes sobre igualdad, pero no plantean soluciones estatales para detener los feminicidios. Porque es mentira que nos protegen. Porque es mentira que nos quieren vivas. ...] Nos roban todo, menos la rabia. ...] Juntas quemamos el miedo.