The Secret Language of Prairie Dogs (Hardcover)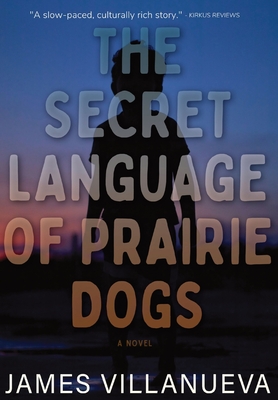 $23.99

Available from our distributor; usually Ships in 1-5 Days
Description
---
"A slow-paced, culturally rich story." - Kirkus Reviews
Seventeen-year-old Santos Ramos is a curandero - Latinx shaman - living in desolate West Texas. When a mute boy crosses the border through a sinister smuggler, Santos finds himself fascinated by the voiceless teen.
Santos craves a more traditional high school life of parties, studying for the SATs, and writing for the school blog, but he was born with el don - the gift. People come to him for spiritual healing. Like his past Aztec roots, though, asking God for healing comes with the sacrifices of fevered charms, personal objects, snake venom, and even the blood of animals.
He struggles to keep his identity as el don from his All-American best friends, Maverick and Victor, who, like most of the town, are intrigued to know about the mysterious "Monster of Southland." The legendary hidden figure lurks at night, leaving behind a trail of animal carcasses as sacrifices.
Sixteen-year-old Dulcero Lopez and his younger sister emigrate from Honduras after witnessing the brutal murder of his parents, causing him to have aphasia and lose the ability to speak.
The two head north to the USA, where Dulcero is separated from her by ICE. Voiceless Dulcero is sent to live with his abusive uncle, Juan, who is a coyote and who he cannot pay for bringing him over. His only way out of this hell and to be reunited with his little sister is through the healing hands of Santos.
The end of his junior year has Santos questioning everything about who he is as a curandero while craving the freedom of becoming the teen he aches to be. When Dulcero arrives, Santos finds himself like the trailing dying light of a midnight star, falling - falling fast in love with the voiceless visitor who needs his healing hands.