Revenge of the Elders of Zion (Paperback)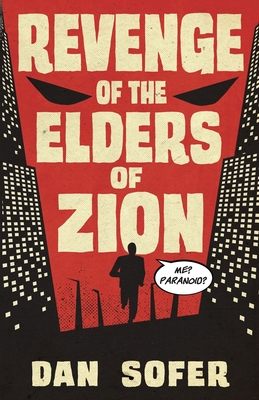 $15.99

Available from our distributor; usually Ships in 1-5 Days
Description
---
The most infamous secret society that never existed is back...
"Highly recommended " - The Jerusalem Post
The world you know is a lie. Global events are controlled by the Elders of Zion. And David Zelig wants to join them. There's only one problem. The Elders of Zion doesn't exist. It never did. So David rolls his own secret society. But he's not the only vigilante group in town.
With dark forces closing in on every side, the race for survival launches David and his friends from the skyscrapers of Manhattan through the secrets of Imperial Russia to an embarrassing relic from the dawn of Christianity.
Along the way, David will learn about hatred. He will learn about love. And he will discover a very unusual egg. The web of conspiracy he uncovers will boggle the mind.
As time runs out in this zany, high-octane, and deliciously dark comedy thriller, David will face a shocking possibility. Have his good intentions accidentally triggered the worst antisemitic attack on American soil ever?
Get it now