Lynette Yiadom-Boakye: Fly in League with the Night (Hardcover)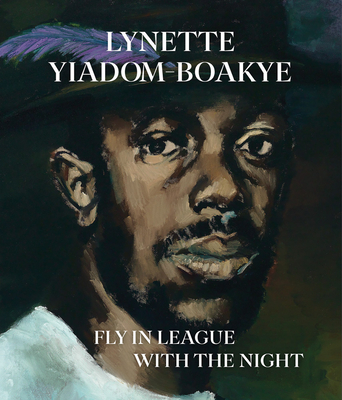 Description
---
Dramatically reinventing the lineage of Goya, Sargent and Manet, Lynette Yiadom-Boakye imbues the Black subjects in her paintings with atmospheric grace and elegance
A New York Times 2020 holiday gift guide pick
A New York Times critics' pick
A Publishers Weekly 2020 holiday gift guide pick
Taking inspiration from the techniques of historic European portraiture, Lynette Yiadom-Boakye's oil paintings could almost be from a much older era if it were not for the contemporary details of the Black subjects that populate her work. Though her subjects are people conjured in her imagination, Yiadom-Boakye imbues her portraits with a near-tangible spirit through her deliberate brush strokes and rich dark tones. The result is paintings that seem to exist outside of time while still remaining grounded in reality. This lavishly illustrated volume of nearly 80 paintings and drawings--some of which have never been exhibited before--accompanies the first major survey of Yiadom-Boakye's work, shown at Tate Britain. In addition to new fiction writing by the artist, this publication includes in-depth thematic essays on Yiadom-Boakye's artistic development, reflecting the dual aspects of the artist's career as both a painter and a writer and offering an intimate insight into her creative process.
Lynette Yiadom-Boakye
(born 1977) is a British artist and writer acclaimed for her atmospheric oil paintings that depict imagined sitters in dark color palettes, executed with a contemporary sensibility while still rooted in an art historical practice. She attended Central Saint Martins School of Art and Design, Falmouth College of Art and the Royal Academy Schools. In 2018, she was awarded the prestigious Carnegie Prize.