Her Golden Eyes (Paperback)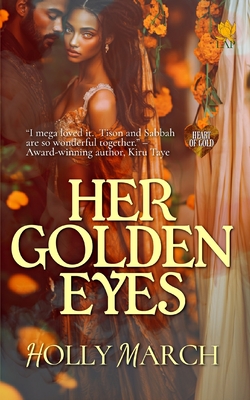 $13.99

Available from our distributor; usually Ships in 1-5 Days
Description
---
Medieval Morocco, 1195 CE, 591 AH...
Sabbah's neatly ordered life is about to be overturned. He is an important man in an important city who has been successful at everything so far, but can he succeed with love?
He should be worrying about a conspiracy to undermine Marrakech itself, but his beautiful new housekeeper is disturbing his house, his head, and his heart.
Tison is in a new city, and she is determined to control her own destiny. That destiny was not supposed to involve falling for her new master, or getting involved with a shadowy underground cell bent on anarchy.
The first medieval romance in the Heart of Gold series, Her Golden Eyes will captivate and intrigue.