No More Heroes (Paperback)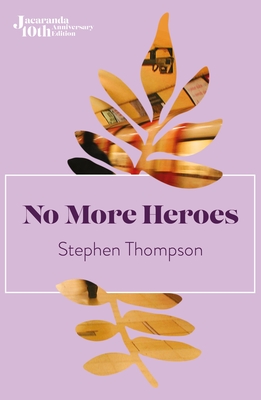 $19.95
Out of Stock - Not Available
Description
---
Simon Weekes becomes an overnight celebrity after his heroics during the 7/7 Bombings. But Simon can't afford the newfound fame and attention -- he has too much to lose.
July 7, 2005. Simon Weekes is travelling on the London Underground when his tube carriage is wrecked by a bomb blast. Virtually everyone is killed and almost all the survivors are severely injured. Except for Simon.
Having quickly and calmly organised the small band of survivors out of the wreckage and to safety, word of Simon's heroics get out in the days following the bombing. Now under the full glare of the media spotlight, he becomes an overnight celebrity, hounded for interviews and regularly approached in the street by autograph hunters.
The only thing is, he doesn't want all the attention. He can't afford it. He has too much to lose.
About the Author
---
Stephen Thompson was born in Hackney to Jamaican parents. His first novel, Toy Soldiers, about a young man's attempts to overcome his drug addiction, was published in 2000 to critical acclaim. He has written several novels and plays. He was a member of the influential Royal Court Young People's Theatre. He has lectured in Creative Writing at a variety of educational establishments, including Birkbeck College and the University of Edinburgh; he is the recipient of an Arts Council New Writers Bursary and is a former Hawthornden Fellow. Thompson regularly reviews for various online and print media. He is publisher of the Colverstone Review.