True Conviction (Hardcover)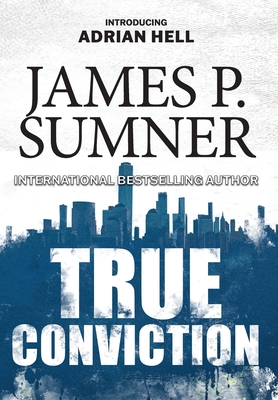 $26.39
Out of Stock - Not Available
Description
---
Prepare yourself. The award-winning action thriller series starts here...
"Quite simply a master of the genre." - Steven Moore, international bestselling author
A deadly killer. An unlikely hero.
Adrian Hell is an assassin. A former soldier whose talent for killing helped him forge a legendary reputation. Unorthodox but lethally effective, his name commands fear and respect throughout the criminal underworld.
Hired by a mob boss to take out a corrupt businessman, Adrian heads to Heaven's Valley, Nevada. The target backed out of a property deal, costing the client millions of dollars in potential revenue. A message must be sent. But things aren't as straightforward as they first appear. The more Adrian learns about his target, the more he becomes one himself.
Caught in the middle of two powerful enemies, he is left fighting for his own survival. He should just cut his losses and run. But when he learns of a planned terrorist attack that would act as a catalyst for another world war, he must use every tool in his deadly arsenal to stop it.
Fans of Vince Flynn's Mitch Rapp and Chris Ryan's Strike Back can't get enough of this original, ground-breaking new thriller series, which puts you inside the head of the world's greatest assassin, Adrian Hell.