Lead Me Astray (Paperback)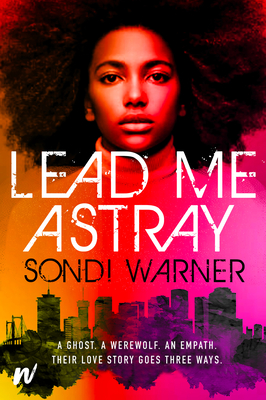 $17.99
Out of Stock - Not Available
Description
---
Welcome to Overlay City in New Orleans—a shadowy in-between where the paranormal and the real world meet. Its newest resident: Aurie Edison.

A victim of a hit-and-run, Aurie now exists as a ghost in this mysterious realm. Convinced there is more to her death than what she remembers, Aurie sets out to uncover the truth. She soon finds herself in the company of Mys, a psychic empath, whose need to help others trumps all else, and Zyr, a werewolf detective able to work both the human and occult worlds.

As they begin to piece together the events leading up to her death, Aurie can't deny the deeper connection developing between them. Yet, with each new secret suggesting a more sinister danger at play, they realize they may not make it out (dead or) alive.

Undeniably queer and devilishly sexy, Lead Me Astray will take you to the shadowy depths of New Orleans and never let you go.
About the Author
---
Sondi Warner is the author of Lead Me Astray, a supernatural polyamorous romance with over 130 thousand reads on Wattpad. When not writing, Sondi loves studying astrology, trying her hand at gardening, and painting. She lives in Baton Rouge, Louisiana, with her life partner, their four children, and their cat, Se7en.