Mudlarks: Treasures from the Thames (Paperback)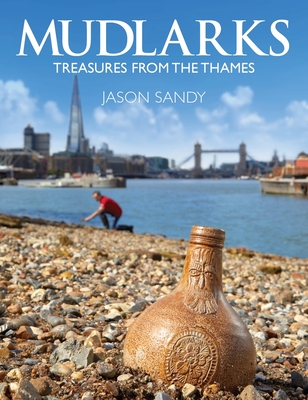 $43.99
Out of Stock - Not Available
Description
---
An exciting expedition into the fascinating world of mudlarks and the history they uncover.
You won't believe what mudlarks have found in the River Thames For over 2,000 years, millions of objects have been dropped in its waters and lie submerged in the thick, dense mud. At low tide, the Thames in London is one of the most unique archaeological sites in Britain. From prehistoric woolly mammoth teeth to Roman jewelry and Victorian toys, each artifact reveals an intriguing story and opens a new window into London's fascinating past.
Now, meet the mudlarks who search the exposed riverbed at low tide and unearth buried secrets and hidden treasures. This insightful book tells the story of London and Londoners through the eyes of over 80 mudlarks and their extraordinary discoveries. You too can travel back in time with them and uncover stories which are long forgotten or have never been told. You might discover a new backstory behind a fossil, a syphilis syringe, a rare coin, or even a diamond ring.