Confidence is my Superpower: A Kid's Book about Believing in Yourself and Developing Self-Esteem. (Hardcover)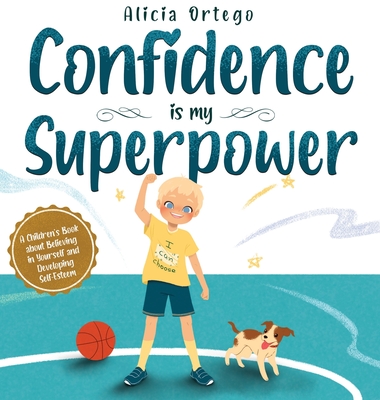 $19.99

Available from our distributor; usually Ships in 1-5 Days
Description
---
Do you want your kid(s) to feel more confident and capable?
Every child faces low self-esteem and poor self-confidence at least once in their life. Children are often ready to give up on their goals, especially if they encounter obstacles and challenges. We must support them and teach them to believe in themselves.
Failure is the key to success.
After a series of failures at school, little Leonardo feels sad and disappointed. But, by interacting with his parents, he soon realizes that his superpower is, in fact, his self-confidence.
"I am loved I can choose I am brave I am amazing " These are just some of the mindful affirmations that will help little Leo to overcome difficult situations.
'Confidence is my superpower' will help your little ones:
believe in themselves and love themselves as they are,
overcome the fear of failure and understand that failures are one step on the path to success,
ace their negative feelings and turn them into positive ones,
look at life from a brighter side and never give up on their goals,
support each other and help those in need.
From the bestselling author of Kindness is my Superpower.
Light rhymes and colorful illustrations will delight your children. In addition, they will enjoy reading this heart-warming story by identifying with the main character and the situations he encounters.
This book is suitable for all ages, ESPECIALLY those looking for their superpower.
Get your copy now.