Wrongful Death (Paperback)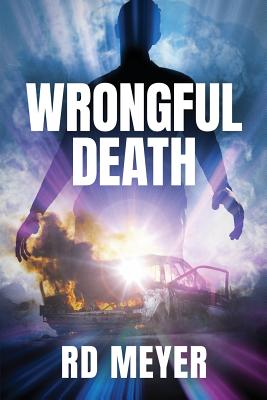 $16.45

Available from our distributor; usually Ships in 1-5 Days
Description
---
Things were going great for high school senior Christian Gettis. He'd been accepted to his college of choice(The University of North Carolina), had a girlfriend that adored him(even if she wasn't as, um, affectionate as he might have wished), and he had a circle of friends that helped him get into the trouble teenagers seem to get into(like supergluing the seats at graduation to await unsuspecting spectators). His parents could be a pain, but he handled them with a mix of teenage snark and feigned indifference. All in all, life couldn't have been much better.
Then death got in the way.
Run off the road by a reckless driver, Christian finds himself alone, his plans for life torn apart by someone who didn't even bother to stop to see if he was alright. His sole friend is now a mysterious guide calling himself Alexander and telling Christian that the only way to move past the veil and properly into the afterlife is to avenge himself on the person who killed him. Christian accepts this with all the grace most teenagers in his position would, which is to say that he hates it.
With Alexander's help, he quickly locates the woman he believes to be at the heart of his accident and starts exploring his new abilities. Over time, he learns how to affect the physical world, albeit in limited ways, and gradually makes the woman's life hell. He knocks over items in the kitchen, makes facial impressions on the windows, and gets inside her head to create nightmares. However, as Christian does the things ghosts are famous for doing, he gets trickles of new information that make him question if he's doing the right thing, or he's even if he's haunting the right person...