The Store (Paperback)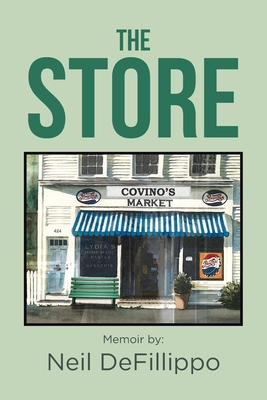 $16.95

Available from our distributor; usually Ships in 1-5 Days
Description
---
A true story about an immigrant woman who arrived from Italy in 1904 at the age of sixteen and who created a financial empire, Cristina Covino was able to accumulate her wealth by grit, hard work, and dealings with the underworld starting during Prohibition, continuing through the Depression and the good financial post years of World War II. This all took place during the times that were always considered to be "a man's world."
Her wealth was achieved, in a great part, by making and selling illegal liquor during Prohibition in 1927 and taking illegal numbers starting in 1931. She was an extremely large player in both ventures, being the largest woman bootlegger to make and sell alcohol in Westchester County, New York, then being her own "bank" while taking numbers in Mount Vernon, New York.
The story follows a cast of characters who had direct connections to the Covino Family. It tells of a close-knit family, friends, and oh-so-loyal customers who admired and loved her. This continued until her tragic death with the sinking of the Andrea Doria in 1956.