Ava & Carol Detective Agency: The Mystery of Solomon's Ring (Large Print / Paperback)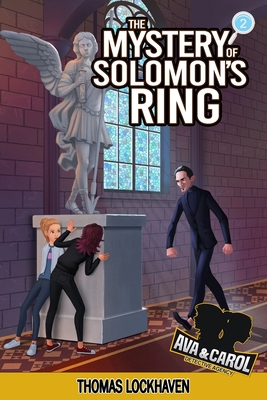 $9.98

Available from our distributor; usually Ships in 1-5 Days
Description
---
"I never met a carb I didn't like," moaned Ava.
Teen sleuths Ava and Carol were looking forward to a fun, relaxing vacation in Italy. But when they witness a kidnapping and discover half of an ancient ring at the scene of the crime, the girls unwittingly become pawns in a plot to steal one of the Knights Templar's most guarded religious artifacts, King Solomon's Ring.
As the girls dig deeper, the true power of the mysterious ring is revealed, and one thing is certain, they must find the other half before the bad guys do. In a race against time, the girls must use their creativity to elude the bad guys while solving cryptic clues on the run. The investigation takes the girls through the streets and cathedrals of Italy, into the mosques of France, where they realize they have no options left but to face the ruthless gang of criminals in a final showdown.
Brimming with round-the-clock action, puzzles and humor, this middle grade detective story will keep your child on the edge of their seat.
The Mystery of Solomon's Ring, second book of the Ava & Carol Detective Agency series, is perfect for fans of Nancy Drew, Indiana Jones, ancient history or the movie, National Treasure.