Grant Morrison: Combining the Worlds of Contemporary Comics (Hardcover)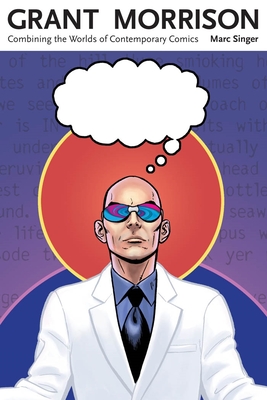 This item is currently unavailable and can not be ordered.
Description
---
One of the most eclectic and distinctive writers currently working in comics, Grant Morrison (b. 1960) brings the auteurist sensibility of alternative comics and graphic novels to the popular genres--superhero, science fiction, and fantasy--that dominate the American and British comics industries. Morrison's comics range from bestsellers featuring the most universally recognized superhero franchises (All-Star Superman, New X-Men, Batman) to more independent, creator-owned work (The Invisibles, The Filth, We3) that defies any generic classification. In Grant Morrison: Combining the Worlds of Contemporary Comics, author Marc Singer examines how Morrison uses this fusion of styles to intervene in the major political, aesthetic, and intellectual challenges of our time. Morrison's comics blur the boundaries between fantasy and realism, mixing autobiographical representation and cultural critique with heroic adventure. They offer self-reflexive appraisals of their own genres while they experiment with the formal elements of comics. Perhaps most ambitiously, they challenge contemporary theories of language and meaning, seeking to develop new modes of expression grounded in comics' capacity for visual narrative and the fantasy genres' ability to make figurative meanings literal.
About the Author
---
Marc Singer is assistant professor of English at Howard University in Washington, D.C. He is coeditor of Detective Fiction in a Postcolonial and Transnational World.