Children of the Earth (End Times #2) (Paperback)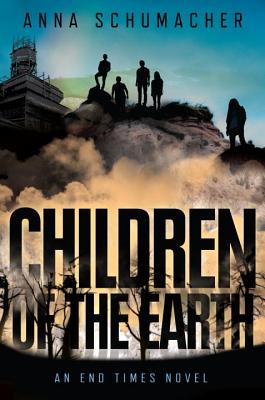 Description
---
The second book in the doomsday series Kirkus Reviews calls "a fascinating reimagining of the Rapture."

Seven signs warned them. Now it's time for Carbon County to fight back.
 
In End Times, Daphne lost herself in love with Owen, only to discover the dark secret that puts Carbon County at ground zero for the end of days. . . . 
 
All thirteen of the Children of Earth have arrived and taken root in town. Together at last, they can perform the series of rituals necessary to awaken their father, a wrathful entity known as the God of the Earth.
 
Daphne protects their identities from Pastor Ted and the God-fearing locals out of love and allegiance to Owen. But when people start disappearing from town and Daphne begins receiving visions from God, her allegiance—and even her love—is brought into question in this astonishing companion novel to End Times.
About the Author
---
Anna Schumacher received an MFA in fiction writing from the New School. Born and raised in the tiny town of Guilford, Vermont (no traffic lights, no post office, one store), she now lives in Brooklyn, New York, with her husband and two cats. She is also the author of End Times.
Praise For…
---
"Plenty of crowd-pleasing death and destruction...Schumacher wraps up her story with a literal bang."
--Booklist

"Rich and believable... A sequel that fulfills its predecessor's promises." 
--Kirkus Reviews

"...the plot is quick, and the romance is sizzling."
--School Library Journal 






From the Hardcover edition.