Every Bone Tells a Story: Hominin Discoveries, Deductions, and Debates (Hardcover)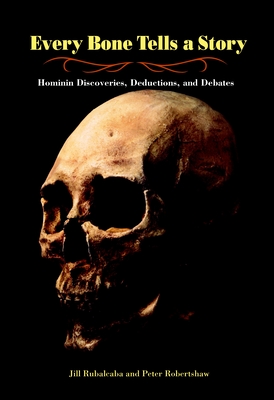 $18.95

Available from our distributor; usually Ships in 1-5 Days
Description
---
Dig in to the oldest record-keeping system on earth: the human body. 

Jill Rubalcaba and Peter Robertshaw recount the unearthing of four hominins—Turkana Boy, Lapedo Child, Kennewick Man, and Iceman. Each discovery leads not only to deductions that scientists made in laboratories, but also to controversial debates over the reconstruction of these ancient corpses. Experts argue, institutions throw accusations, and reputations fall apart as the brightest minds in the business try to deduce what really happened millions of years ago. 

Learn how specialized the field of archaeology has become and how new technology can change both scientists' theories and the way we view the past.
About the Author
---
Jill Rubalcaba is the author of THE ANCIENT EGYPTIAN WORLD, co-written with Eric H. Cline, THE EARLY HUMAN WORLD, cowritten with Peter Robertshaw, and THE WADJET EYE. Jill lives in Middletown, Connecticut. Peter Robertshaw has published four books and many articles and papers about African archaeology. He is the chair of the Department of Anthropology at California State University San Bernadino. He lives in Crestline, California.
Praise For…
---
"[T]his is an excellent look at an engaging area of science that should find broad readership and use."
--School Library Journal

"Exceptionally well written, the book provides an exciting read that makes the joy of being a scientist come alive."
--Science