The Perfect Assassin: A Doc Savage Thriller (Paperback)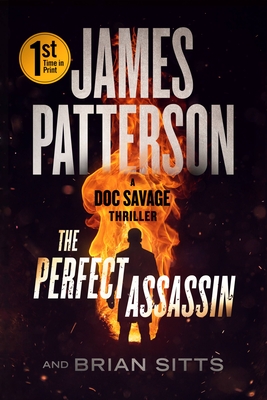 $17.99

Available from our distributor; usually Ships in 1-5 Days
Description
---
Prof. Brandt Savage—grandson of the legendary action hero—is forced into a top-secret training program where he discovers his true calling...as the perfect assassin.
 
Dr. Brandt Savage is on sabbatical from the University of Chicago. Instead of doing solo fieldwork in anthropology, the gawky, bespectacled PhD finds himself enrolled in a school where he is the sole pupil. His professor, "Meed," is demanding. She's also his captor. 
 
Savage emerges from their intensive training sessions physically and mentally transformed, but with no idea why he's been chosen, and how he'll use his fearsome abilities. Then his first mission with Meed takes them back to her own training ground, where Savage learns how deeply entwined their two lives have been. To prevent a new class of killers from escaping this harsh place where their ancestors first fought to make a better world, they must pledge anew : Do right to all, and wrong to no one.      
About the Author
---
James Patterson is the most popular storyteller of our time. He is the creator of unforgettable characters and series, including Alex Cross, the Women's Murder Club, Jane Effing Smith, and Maximum Ride, and of breathtaking true stories about the Kennedys, John Lennon, and Princess Diana, as well as our military heroes, police officers, and ER nurses. He has coauthored #1 bestselling novels with Bill Clinton and Dolly Parton, told the story of his own life in James Patterson by James Patterson, and received an Edgar Award, ten Emmy Awards, the Literarian Award from the National Book Foundation, and the National Humanities Medal.
Praise For…
---
"The final confrontation between the two sides produces many high-octane battles that keep the action of THE PERFECT ASSASSIN pumping like one of the high-energy exercise routines that Savage had to complete earlier in the tale."—Bookreporter.com