Spy School Revolution (Paperback)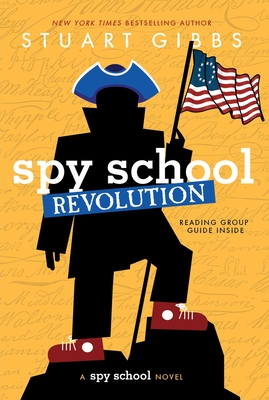 Description
---
In the eighth book in the New York Times bestselling Spy School series, Ben Ripley faces the Croatoan—a new evil organization that's so mysterious, the only proof it exists is from the American Revolution.

With SPYDER defeated, Ben Ripley is looking forward to his life getting back to normal, or as normal as possible when you're a superspy in training. Until someone bombs the CIA conference room next door. To Ben's astonishment, the attacker is none other than Erica Hale, the spy-in-training he respects more than any other.

His mission: prove Erica is not a double agent working against the US, locate the fabled colonial-era insurgent group that's blackmailing her, figure out what their devious plot is, and thwart it.

But this time, Ben finds himself up against opponents he has never encountered before: his own friends. How can he succeed when he doesn't even know who he can trust?
About the Author
---
Stuart Gibbs is the New York Times bestselling author of the Charlie Thorne series, FunJungle series, Moon Base Alpha series, Once Upon a Tim series, and Spy School series. He has written screenplays, worked on a whole bunch of animated films, developed TV shows, been a newspaper columnist, and researched capybaras (the world's largest rodents). Stuart lives with his family in Los Angeles. You can learn more about what he's up to at StuartGibbs.com.