The Daughter of Time (Hardcover)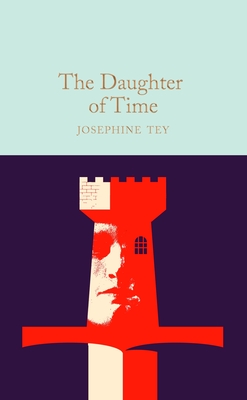 $14.99

Coming Soon - Available for Pre-Order Now
Description
---
Voted the top crime novel of all time by the UK Crime Writer's Association, The Daughter of Time is Josephine Tey's last and most successful book.

Complete and unabridged. Part of the Macmillan Collector's Library; a series of stunning, clothbound, pocket-sized classics with gold foiled edges and ribbon markers. These beautiful books make perfect gifts or a treat for any book lover.

Inspector Alan Grant is laid up in hospital with a spinal injury and he's bored. Renowned for his ability to read a face, he passes the time looking at old portraits and one which particularly grabs his attention is of Richard III, the supposed arch villain who killed his own nephews, 'the princes in the tower' But Grant doesn't accept the face in the portrait is the face of a villain so he sets out to investigate what really happened. An unusual premise for a crime novel perhaps, but nevertheless an extremely clever and engrossing one, brilliantly plotted and written with enormous charm and erudition.
About the Author
---
Elizabeth MacKintosh was born in Inverness in Scotland in 1896. She trained and worked as a teacher before returning to her family home to look after her elderly parents. It was there that she took up writing. Although she described her crime writing, written under the pen name, Josephine Tey, as 'my weekly knitting' she was and is recognised as a major writer of the Golden Age of Crime writing. She was also successful as a novelist and playwright, writing under the name of Gordon Daviot. Her plays were performed in London and on Broadway. A fiercely private woman, she died at her sister's home in 1952.