Submergence (MP3 CD)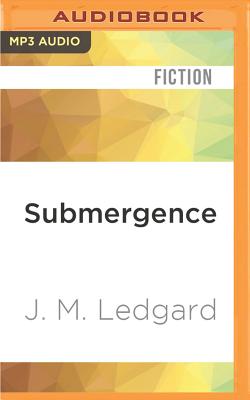 $9.99
Out of Stock - Not Available
Description
---
In a room with no windows on the coast of Africa, an Englishman, James More, is held captive by jihadist fighters. Posing as a water expert to report on al-Qaeda activity in the area, he now faces extreme privation, mock executions, and forced marches through the arid badlands of Somalia.
Thousands of miles away on the Greenland Sea, Danielle Flinders, a biomathematician, half-French, half-Australian, prepares to dive in a submersible to the ocean floor. She is obsessed with the life that multiplies in the darkness of the lowest strata of water.
Both are drawn back to the previous Christmas, and to a French hotel on the Atlantic coast, where a chance encounter on the beach led to an intense and enduring romance. For James, his mind escapes to utopias both imagined and remembered. Danny is drawn back to beginnings: to mythical and scientific origins, and to her own. It is to each other and to the ocean that they most frequently return: magnetic and otherworldly, a comfort and a threat.
J. M. Ledgard was born in the Shetland Islands. He has been a correspondent for The Economist since 1995, specializing in foreign political and war reporting. He currently works in Africa, traveling widely in the continent.