Bone in the Throat Lib/E (Compact Disc)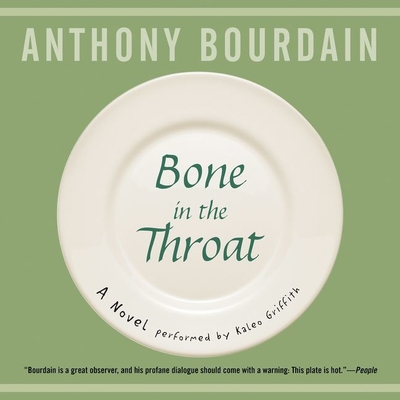 $59.99
Out of Stock - Not Available
Description
---
A wildly funny, irreverent tale of murder, mayhem, and the mob.
When up-and-coming chef Tommy Pagana settles for a less than glamorous stint at his uncle's restaurant in Manhattan's Little Italy, he unwittingly finds himself a partner in big-time crime. And when the mob decides to use the kitchen for a murder, nothing Tommy learned in cooking school has prepared him for what happens next. With the FBI on one side and his eccentric wise guy superiors on the other, Tommy has to struggle to do right by his conscience and avoid getting killed in the meantime...
Stuffed with charming characters and peppered with Bourdain's wry humor, Bone in the Throat is one satisfying feast of a novel.