Doll (Object Lessons) (Paperback)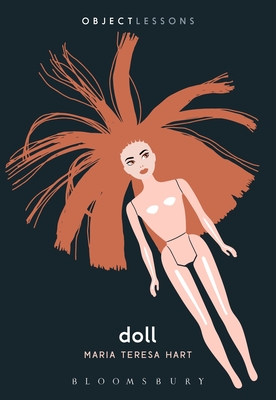 $14.95
Out of Stock - Not Available
Description
---
Object Lessons is a series of short, beautifully designed books about the hidden lives of ordinary things.
The haunted doll has long been a trope in horror movies, but like many fears, there is some truth at its heart. Dolls are possessed-by our aspirations. They're commonly used as a tool to teach mothering to young girls, but more often they are avatars of the idealized feminine self. (The word doll even acts as shorthand for a desirable woman.) They instruct girls what to strive for in society, reinforcing dominant patriarchal, heteronormative, white views around class, bodies, history, and celebrity, in insidious ways. Girls' dolls occupy the opposite space of boys' action figures, which represent masculinity, authority, warfare, and conflict. By analyzing dolls from 17th century Japanese Hinamatsuri festivals, to the '80s American Girl Dolls, and even to today's bitmoji, "Doll" reveals how the objects society encourages us to play with as girls shape the women we become.
Object Lessons is published in partnership with an essay series in The Atlantic.
About the Author
---
Maria Teresa Hart is a writer, editor, and dulce-de-leche addict. Her articles and essays have appeared in The New York Times, The Atlantic, Vox, The Washington Post, Teen Vogue, and other outlets. As an editor, Maria has worked for various publishers, including Penguin Random House, BenBella Books, and Bloomsbury. She lives in Brooklyn with her partner David and spends her free time googling facts about dormice