Intermedia Games--Games Inter Media: Video Games and Intermediality (Paperback)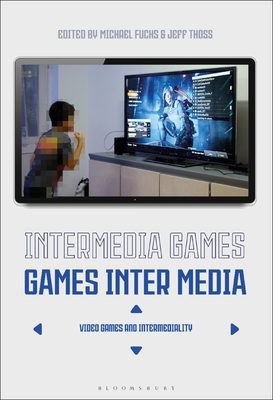 This item is currently unavailable and can not be ordered.
Description
---
This book is available as open access through the Bloomsbury Open Access programme and is available on www.bloomsburycollections.com
While all media are part of intermedial networks, video games are often at the nexus of that network. They not only employ cinematics, embedded books, and in-world television screens for various purposes, but, in our convergence culture, video games also play a vital role in allowing players to explore transmedia storyworlds. At the same time, video games are frequently thematized and remediated in film, television, and literature. Indeed, the central role video games assume in intermedial networks provides testament to their significance in the contemporary media environment. In this volume, an international group of contributors discuss not only intermedial phenomena in video games, but also the intermedial networks surrounding them.
Intermedia Games-Games Inter Media
will deepen readers' understanding of the convergence culture of the early twenty-first century and video games' role in it.
About the Author
---
Michael Fuchs is Assistant Professor of American Studies at the University of Graz, Austria. Jeff Thoss is an independent scholar based in Berlin, Germany. He is the author of When Storyworlds Collide: Metalepsis in Popular Fiction, Film and Comics (2015).