Rose Madder (Mass Market)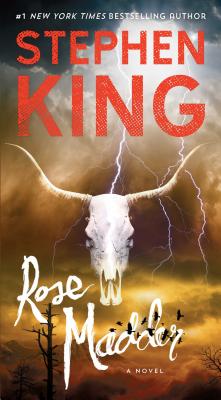 Description
---
The #1 national bestseller about a woman who escapes an abusive marriage is "one of Stephen King's most engrossing horror novels. Relentlessly paced and brilliantly orchestrated...fueled by an air of danger immediate and overwhelming" (Publishers Weekly).

"What woke her up was a single drop of blood, no larger than a dime."

After surviving fourteen years of hell in a violently abusive marriage, Rosie Daniels finally summons the courage to flee for her life. But leaving her husband, Norman, for a new city and a new start is a very daunting prospect. It's hard for Rosie not to keep looking over her shoulder, and with good reason—Norman's a police officer with the instincts of a predator, a force of relentless terror and savagery…a man almost mythic in his monstrosity. He's very good at finding people, even if he is losing his mind. Rosie's only hope for salvation may lie in a far more dangerous place, where she must become her own myth and the woman she never knew she could be....
About the Author
---
Stephen King is the author of more than sixty books, all of them worldwide bestsellers. His recent work includes Holly, Fairy Tale, Billy Summers, If It Bleeds, The Institute, Elevation, The Outsider, Sleeping Beauties (cowritten with his son Owen King), and the Bill Hodges trilogy: End of Watch, Finders Keepers, and Mr. Mercedes (an Edgar Award winner for Best Novel and a television series streaming on Peacock). His novel 11/22/63 was named a top ten book of 2011 by The New York Times Book Review and won the Los Angeles Times Book Prize for Mystery/Thriller. His epic works The Dark Tower, It, Pet Sematary, Doctor Sleep, and Firestarter are the basis for major motion pictures, with It now the highest-grossing horror film of all time. He is the recipient of the 2020 Audio Publishers Association Lifetime Achievement Award, the 2018 PEN America Literary Service Award, the 2014 National Medal of Arts, and the 2003 National Book Foundation Medal for Distinguished Contribution to American Letters. He lives in Bangor, Maine, with his wife, novelist Tabitha King.
Praise For…
---
"Riveting, engrossing...packed with suspense."
— People

"An eerie, remarkably mature and moving novel."
— Washington Post

"Breathlessly paced suspense and terror...horrific thrills....It's King's best!"
— Miami Herald

"Vivid, startling...a compelling page-turner."
— Houston Chronicle

"Rousing...vivid and sensitive."
— New York Times

"Relentlessly paced and brilliantly orchestrated, this cat-and-mouse game of a novel is one of King's most engrossing and topical horror stories."
— Publishers Weekly (starred review)

"Stephen King is a marvelous writer. His style crackles. His storyline skitters along, pausing for the kaboom, then moves to the next terror. His imagination is beyond the edge."
— Baltimore Sun

"A taut thriller-novel...about as good as they come."
— St. Louis Post-Dispatch