Carter G. Woodson: History, the Black Press, and Public Relations (Race) (Paperback)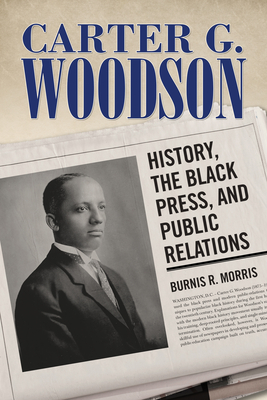 This item is currently unavailable and can not be ordered.
Description
---
This study reveals how Carter G. Woodson (1875-1950) used the black press and modern public-relations techniques to popularize black history during the first half of the twentieth century. Often overlooked is Woodson's skillful use of newspapers in developing and executing a public-education campaign built on truth, accuracy, and fairness. Burnis R. Morris explains how Woodson attracted mostly favorable news coverage for his history movement due to his deep understanding of the newspapers' business and editorial models as well as his public-relations skills. Woodson's publicity tactics, combined with access to the audiences granted by the press, enabled him to drive the black history movement--particularly observance of Negro History Week and fundraising activities. This rarely explored side of Woodson, who was often called the "Father of Black History," reintroduces Woodson's lost image as a leading cultural icon who used his celebrity in multiple roles as an opinion journalist, newsmaker, and publicist of black history.
About the Author
---
Burnis R. Morris is the Carter G. Woodson Professor in Marshall University's W. Page Pitt School of Journalism and Mass Communications, where he has taught courses in reporting, editing, diversity, mass media history, and public relations. He also created and directed for more than a decade The Fourth Estate and the Third Sector, a national training program for journalists who cover tax-exempt organizations and philanthropy.