Homicidal Aliens and Other Disappointments (Alien Invasion #2) (Compact Disc)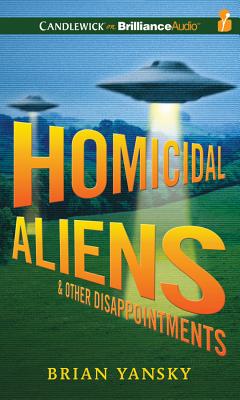 $19.99
Out of Stock - Not Available
Other Books in Series
This is book number 2 in the Alien Invasion series.
Description
---
Jesse is having the worst year.
First a race of homicidal (but very polite) aliens invaded Earth, killing pretty much everyone and enslaving the few people left behind, including Jesse; his best friend, Michael; his sort-of girlfriend, Lauren; and the girl of his dreams, Catlin. Then he and the other survivors discovered that they had some sort of latent telepathic abilities that made them dangerous to the aliens, so their only hope for survival was to run away. But not everyone made it out alive.
Now Jesse is revered as some sort of Chosen One because he managed to kill one of the alien lords--even though he's not really sure how he did it and even though he swears he's just your average seventeen-year-old telepath. But with thousands of aliens already on Earth and thirty million more about to arrive, Jesse has to decide whether to embrace his maybe-destiny or turn his back on all he has left.
The reluctant hero from Alien Invasion and Other Inconveniences is back in all his droll glory--and this time, the fate of humankind is on the line.