Crimes of the Sarahs (Paperback)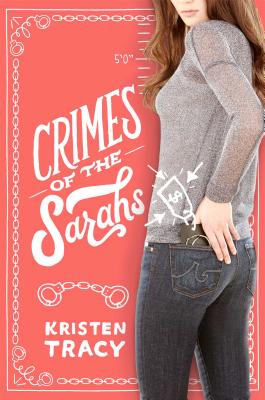 $9.99
Out of Stock - Not Available
Description
---
This dry and witty novel from the author of Lost It is a "hilarious and endearing tale of just how far one will go for friends" (VOYA), now with a fresh new package.

At sixteen, Sarah Trestle has a lot going for her. She's cute, funny, and a terrific alto. She's also great behind the wheel, which is why she drives the getaway car. But Sarah T doesn't complain; she loves being part of the best clique in Kalamazoo: The Sarahs. Sarahs Aberdeen, Babbitt, Cody, and Trestle aren't out to hurt anyone, they're simply honing their craft. They start off their summer the usual way: interspersing petty crimes with nature walks, crushes, and volunteer work.

Of course, everyone knows that a band of criminals is only as strong as its weakest link. When Sarah T botches a shoplifting attempt, her fate in The Sarahs is seriously called into question. And she's willing to do just about anything to prove she's worthy...
About the Author
---
Kristen Tracy is the author of Lost It, Crimes of the Sarahs, and Hung Up. She has received three Pushcart nominations and her poems and stories have appeared in various journals and reviews. She is the coeditor of A Chorus for Peace: A Global Anthology of Poetry by Women. Kristen lives in Rhode Island.