Goodnight Mr. Darcy: A Babylit(r) Parody Picture Book (Hardcover)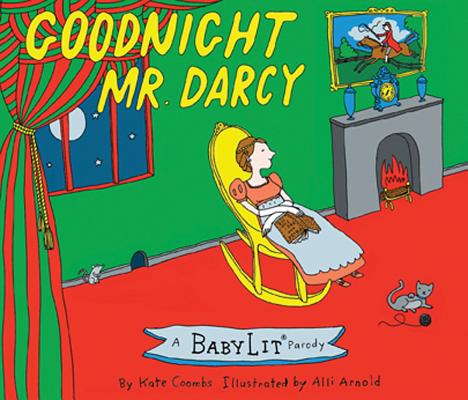 $16.99
Out of Stock - Not Available
Description
---
The adored children's classic Goodnight Moon gets a classic lit makeover in this charming parody of Jane Austen's Pride and Prejudice novel. All of Austen's much-loved characters are at the Netherfield Ball.
In the great ballroom, there was a country dance, and a well-played tune, and Elizabeth Bennett; and Mr. Darcy surprised, by a pair of fine eyes . . . And don't forget Jane with a blush and Mr. Bingley turned to mush, and a gossiping mother and father saying hush.
Parents and toddlers alike will enjoy this new take on Austen's timeless work la Goodnight Moon.
About the Author
---
Kate Coombs has written six previous books for children, including the award winning poetry collection Water Sings Blue. A former teacher of every grade from kindergarten through college, Kate lives in Utah, where she is curriculum director for Gibbs Smith Education.Alli Arnold graduated from Parsons School of Design and has illustrated for clients such as Travel & Leisure Magazine, the New York Times, Barneys New York, Kate Spade, Tiffany & Co., and Bergdorf Goodman. Alli happily resides in the Old Northeast of St. Petersburg, Florida, but often travels back to her beloved New York City to recharge her batteries.