Seth: On Walls (Hardcover)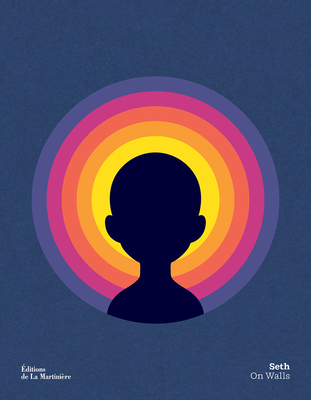 Description
---
Seth: On Walls collects the colorful, visual universe of a globe-trotting street artist who paints with purpose.

For street artist Seth, walls around the world have been canvases for resilience, a space where imagination and real-life encounters become murals of expression, dialogue, and community. Children are often a part of his work, taking him—and us—through city streets on a poetic discovery of their universe, like the rabbit hole into which Lewis Carroll's Alice plunges.

Seth: On Walls is an insightful, visual exploration of a decade of his travels and the paintings he created in locations such as the working-class districts of Phnom Penh, Cambodia, and the war-torn Donbas region of Ukraine. Drawing inspiration from local myths, legends, and tales, and often collaborating with other artists, Seth works within the social, political, and cultural contexts of the places he visits. Through an emphasized mixture of murals and photography, Seth captures the story of a multidimensional globe that is simultaneously fascinating and under threat.

Although his work consists mostly of paintings, the photography he shares not only immortalizes the ephemerality and memory of his work but also conveys the spirit of the place and the relationship between the artwork and its environment. Seth: On Walls is a delicate illustration of the beauty and shadows of the world we live in.
About the Author
---
Seth began painting on the walls of Paris, where he was born, in the mid-1990s. A graduate of the École Nationale des Arts Décoratifs, he decided to travel the world to discover other cultures, in search of new places to express himself. His experiences led to several books and around 15 documentaries broadcast by Canal+. Internationally acclaimed, his creations can now be seen on the walls of galleries and museums, such as MoCA Shanghai and the Musée d'Art Contemporain in Lyon. He is based in Paris.