The Discovery of the Solomon Islands by Alvaro de Mendaña in 1568: Translated from the Original Spanish Manuscripts. Volume I (Hakluyt Society) (Hardcover)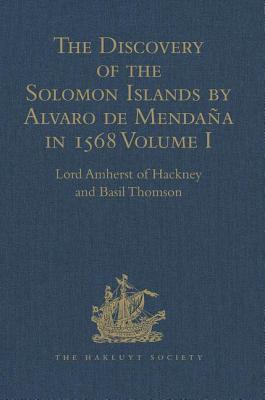 This item is currently unavailable and can not be ordered.
Description
---
Four narratives, edited with introduction and notes, two of them by or attributed to Menda a's companions, Hernando Gallego and Pedro Sarmiento. This and the following volume (Second Series 8) have continuous pagination. This is a new print-on-demand hardback edition of the volume first published in 1901.