The Trials of Margaret Clitherow: Persecution, Martyrdom and the Politics of Sanctity in Elizabethan England (Hardcover)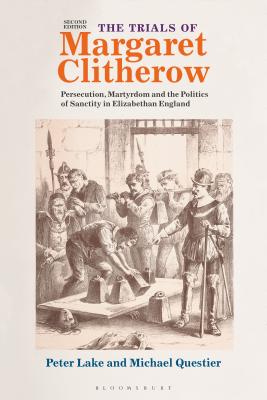 This item is currently unavailable and can not be ordered.
Description
---
Thoroughly updated with newly discovered archival material, this second edition of The Trials of Margaret Clitherow demonstrates that the complicated and controversial life story of Margaret Clitherow is not as unique as it was once thought. In fact, Peter Lake and Michael Questier argue that her case was comparable to those of other separatist females who were in trouble with the law at the same time, in particular Anne Foster, also of York. In doing so, they shed new light on the fascinating stories of these unruly women whose fates have been excluded from Catholic and women narratives of the period.
The result is a work which considers the questions of religious sainthood and martyrdom through a gender lens, providing important insights into the relationship between society, the state and the church in Britain during the 16th century. This is a major contribution to our understanding of both English Catholicism and the Protestant regime of the Elizabethan period.
About the Author
---
Peter Lake is University Distinguished Professor of History, Professor of the History of Christianity and Martha Rivers Ingram Chair of History at Vanderbilt University, USA. He is the author of many books, including Bad Queen Bess?: Libels, Secret Histories, and the Politics of Publicity in the Reign of Queen Elizabeth I (2015), Scandal and Religious Identity in Early Stuart England: A Northamptonshire Maid's Tragedy (2015; with Isaac Stephens) and The Anti-Christ's Lewd Hat: Protestants, Papists and Players in Post-Reformation England (2002; with Michael Questier). Michael Questier is Professor of Early Modern History at Queen Mary, University of London, UK. He is the editor of Recusancy and Conformity in Early Modern England: Manuscript and Printed Sources in Translation (2010; with G. Crosignani and T. McCoog), and the author of Stuart Dynastic Policy and Religious Politics, 1621-1625 (2009) and Catholicism and Community in Early Modern England: Politics, Aristocratic Patronage and Religion, c. 1550-1640 (2006).