Girl, Taken (An Ella Dark FBI Suspense Thriller-Book 2) (Hardcover)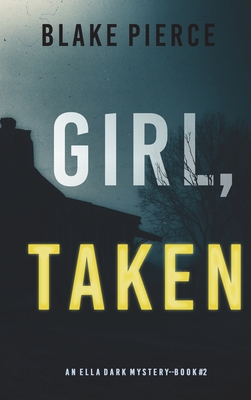 $16.99

Available from our distributor; usually Ships in 1-5 Days
Description
---
"A MASTERPIECE OF THRILLER AND MYSTERY. Blake Pierce did a magnificent job developing characters with a psychological side so well described that we feel inside their minds, follow their fears and cheer for their success. Full of twists, this book will keep you awake until the turn of the last page."
--Books and Movie Reviews, Roberto Mattos (re Once Gone)
GIRL, TAKEN (An Ella Dark FBI Suspense Thriller) is book #2 in a long-anticipated new series by #1 bestseller and USA Today bestselling author Blake Pierce, whose bestseller Once Gone (a free download) has received over 1,000 five star reviews.
FBI Agent Ella Dark, 29, is given her big chance to achieve her life's dream: to join the Behavorial Crimes Unit. Ella has a hidden obsession: she has studied serial killers from the time she could read, devastated by the murder of her own sister. With her photographic memory, she has obtained an encyclopedic knowledge of every serial killer, every victim and every case. Singled out for her brilliant mind, Ella is invited to join the big leagues.
Victims are being found murdered in the Pacific Northwest, their bodies strung up high in the branches of Redwood trees. It is presumed to be the work of a serial killer dubbed "The Artist Killer." Ella feels so close to catching him, feels certain she has read of similar murders-but this time, her knowledge fails her.
Can she catch a killer without her talent?
Or will it return to her too late?
A page-turning and harrowing crime thriller featuring a brilliant and tortured FBI agent, the ELLA DARK series is a riveting mystery, packed with suspense, twists and turns, revelations, and driven by a breakneck pace that will keep you flipping pages late into the night.
Book #3 in the series-GIRL, HUNTED-is now also available.