The Voices of Women in Witchcraft Trials: Northern Europe (Hardcover)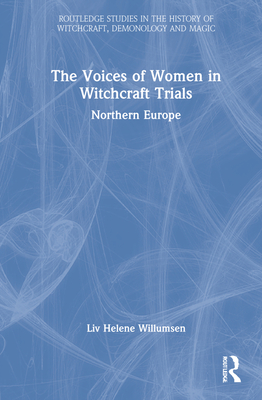 This item is currently unavailable and can not be ordered.
Description
---
Women come to the fore in witchcraft trials as accused persons or as witnesses, and this book is a study of women's voices in these trials in eight countries around the North Sea: Spanish Netherlands, Northern Germany, Denmark, Scotland, England, Norway, Sweden, and Finland.
From each country, three trials are chosen for close reading of courtroom discourse and the narratological approach enables various individuals to speak. Throughout the study, a choir of 24 voices of accused women are heard which reveal valuable insight into the field of mentalities and display both the individual experience of witchcraft accusation and the development of the trial. Particular attention is drawn to the accused women's confessions, which are interpreted as enforced narratives. The analyses of individual trials are also contextualized nationally and internationally by a frame of historical elements, and a systematic comparison between the countries shows strong similarities regarding the impact of specific ideas about witchcraft, use of pressure and torture, the turning point of the trial, and the verdict and sentence.
This volume is an essential resource for all students and scholars interested in the history of witchcraft, witchcraft trials, transnationality, cultural exchanges, and gender in early modern Northern Europe.