Trade and Industry in Tudor and Stuart England (Historical Problems) (Paperback)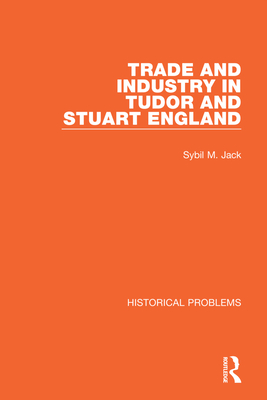 This item is currently unavailable and can not be ordered.
Description
---
Originally published in 1977, this book investigates the controversial question as to whether England has seen two industrial revolutions, whether economic changes in the sixteenth and seventeenth centuries in England deserve to be distinguished as a period in which an economic 'revolution' nearly took place, but eventually aborted. The book considers the changes that took place in the most important industries in the period and estimates the significance of these changes for the overall structure of the English economy. It also assesses the attitudes of the various historians involved in the debate and the nature of the evidence on which their arguments have been based. The combination of critical assessment in the introduction and the evidence of the 34 original documents will guarantee a wide readership of the book among students and teachers of economic history.
About the Author
---
Dr. Jack was Senior Lecturer in History at the University of Sydney, Australia.