Ex-Members (Paperback)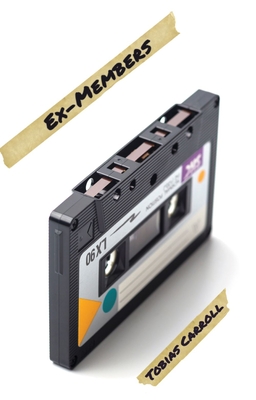 $16.95

Available from our distributor; usually Ships in 1-5 Days
Description
---
Bands will break your heart.
There are ruined things in the town of New Dutchess, New Jersey. A hotel that was never finished; a train line that never came. This is the town that sa Morgan thought she'd leave behind; this is the town Virgil Carey couldn't leave. It's the town where Dean Polis first started writing songs, and the town where something awful fell from a building one day. It's where the band Alphanumeric Murders got their start, and where a series of tape recordings reveal the troubled history of the band and the lives of its members.
EX-MEMBERS is a novel about punk scenes, old secrets, and hometowns that stalk us and break our hearts despite our best efforts to escape.
From an orchestral noise performance in an Upper West Side church to the re-union of the Alphanumeric Murders--their seminal hardcore band in early 90s New Jersey--the forlorn characters in EX-MEMBERS look back on the meandering and meaningful paths they took through each other's lives. Tobias Carroll is our patron saint of reminiscence. Something more authentic than mere nostalgia, Carroll's prose finds its way to the inside of those moments that are so fleeting yet profoundly shape who we become. A love letter to underground music scenes everywhere. If you were there, you know. If you were not, let Carroll's lucid and layered prose show you what it was like, one snapped guitar string and sweaty scream at a time. An achingly beautiful novel I didn't know I needed until now.--Jarret Middleton, author of Darkansas
Tobias Carroll has crafted a touching, quietly devastating novel about the triumphs and tragedies of chasing your dreams with your friends. From embattled architects, to punk rock innovators and unlikely web scammers, I'll never forget the layered characters in EX-MEMBERS or the singular marks that they leave on their forgotten corner of northwest Jersey.--Chris L. Terry, author of the novels Black Card and Zero Fade
Fiction. Music.