The Space Vampires (Paperback)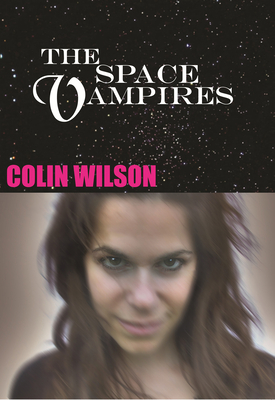 $14.95

Available from our distributor; usually Ships in 1-5 Days
Staff Reviews
---
"What is the measure of life? The accomplishments one achieves throughout its course, indifferently checked off like items on an itinerary? The experiences one shares with one's fellow man, lost to time as precise memory becomes indistinct nostalgia? Or is it something more -- something that can flow from one being to another, something that can be calculated and metered out arithmetically? The space vampires can measure life, and the space vampires can take it away."
— From
Steven
Description
---
Circa 2100
A scourge of sex and death from an alien spaceship
WHEN CAPTAIN CARLSEN ENTERED THE VAST DERELICT SPACESHIP, he was shaken by the discovery of its immobilized humanoid passengers.
Later, after three of the strange aliens had been transported to Earth, his foreboding was more than justifi ed. The creatures were energy vampires whose seductive embraces were fatal, whose lust for vitality was boundless. As they took over the willing bodies of their victims and sexual murders spread terror throughout the land, Carlsen worked toward their destruction-even while he was erotically drawn to the most beautiful vampire of all
Thoroughly intriguing -Chicago Sun-Times (1976)
New slant on horror...unique rendering of the age-old enigma of the kiss of death -Chicago Tribune (1976)
COLIN WILSON is the author of more than 100 fiction and nonfiction books. The Outsider (1956), published at the age of 24, earned him worldwide critical acclaim. The Space Vampires, his fi fty-fi rst book, was translated into Spanish, Japanese, French, Dutch and Swedish and was later adapted for screen in the movie LIFEFORCE, directed by Tobe Hooper (SALEM'S LOT, POLTERGEIST, THE TEXAS CHAIN SAW MASSACRE). The movie failed however to capture the true spirit of the cult classic reprinted here by popular demand.
About the Author
---
British author of THE OUTSIDER and many other books