Robert Nozick (Major Conservative and Libertarian Thinkers #11) (Hardcover)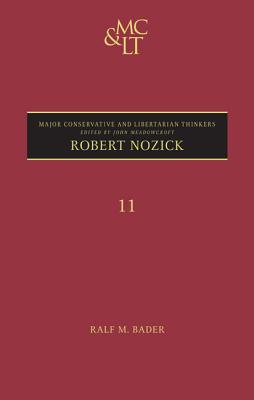 This item is currently unavailable and can not be ordered.
Description
---
In 1974, Robert Nozick's book Anarchy, State, and Utopia moved libertarianism from a relatively neglected subset of political philosophy to the center of the discipline, as one of the most cogent critiques of social democracy and egalitarian liberalism.
Nozick developed a rights-based account of libertarianism to show that a minimal state can legitimately arise, that nothing more than a minimal state is justified, and that the minimal state is not only morally right, but can also be an inspiring 'meta-utopia'. This volume presents Nozick's contributions to political philosophy in the context of his work in analytical philosophy. It also provides a biography of Nozick and considers the initial reception and long-term influence of his work.
About the Author
---
Ralf M. Bader read Philosophy, Politics and Economics at the University of Oxford (St Edmund Hall), gaining a First Class degree. Having completed an MLitt in Philosophy with Distinction at the University of St Andrews, he is now working on his PhD at St Andrews and is currently a visiting researcher in the Philosophy Department at Stanford University.