Untangling a Red, White, and Black Heritage: A Personal History of the Allotment Era (Paperback)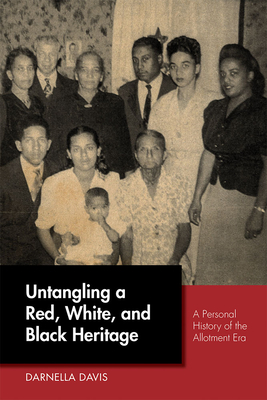 This item is currently unavailable and can not be ordered.
Description
---
Examining the legacy of racial mixing in Indian Territory through the land and lives of two families, one of Cherokee Freedman descent and one of Muscogee Creek heritage, Darnella Davis's memoir writes a new chapter in the history of racial mixing on the frontier. It is the only book-length account of the intersections between the three races in Indian Territory and Oklahoma written from the perspective of a tribal person and a freedman.

The histories of these families, along with the starkly different federal policies that molded their destinies, offer a powerful corrective to the historical narrative. From the Allotment Period to the present, their claims of racial identity and land in Oklahoma reveal inequalities that still fester more than one hundred years later. Davis offers a provocative opportunity to unpack our current racial discourse and ask ourselves, Who are 'we' really?