Sweet Tea: A Play (Paperback)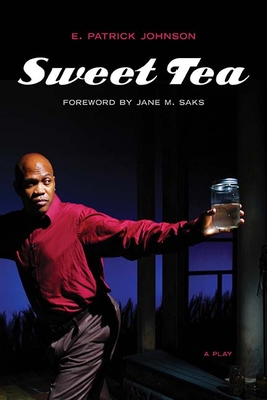 $16.00
Out of Stock - Not Available
Description
---
This book is the stage version of E. Patrick Johnson's Sweet Tea: Black Gay Men of the South—An Oral History, a groundbreaking text for the fields of Black studies, queer studies, and southern oral history and ethnography. Between 2004 and 2006, Johnson edited a series of narratives from Black gay men who were born and raised in the South and have continued to live there. While the scholarly text of Sweet Tea has enjoyed wide circulation, Johnson knew that the stories of these individuals weren't able to come fully alive on the page. He transformed the text into a theatrical performance, which originally toured the country as Pouring Tea; the oral history has also been adapted into a feature-length documentary, Making Sweet Tea.

Based on several tours and individual stagings, Sweet Tea: A Play invites readers, students, theater practitioners, and audiences from different backgrounds to engage with the lives of eleven men and one gender-nonconforming person—incredible characters all originally played by the author in a one-man show.
About the Author
---
E. PATRICK JOHNSON is Dean of the School of Communication and Annenberg University Professor at Northwestern University. A member of the American Academy of Arts & Sciences, Johnson's work has greatly impacted African American Studies, Performance Studies, and Gender, and Sexuality Studies. He is the author of several books, including Appropriating Blackness: Performance and the Politics of Authenticity (2003); Sweet Tea: Black Gay Men of the South—An Oral History (2008); Black. Queer. Southern. Women.—An Oral History (2018); Honeypot: Black Southern Women Who Love Women (2019), in addition to a number of edited and co-edited collections, essays, and plays.

JANE M. SAKS is a writer, curator, educator, and artist as well as a producer, cultural and arts advocate, and creative collaborator. Her work challenges and champions issues of gender, sexuality, human rights, race and power within the worlds of arts and culture, politics and civil rights, academia and philanthropy. She is a published poet and writer, an invited lecturer at civic, cultural and educational institutions internationally – including: the United Nations, The Aspen Museum, The Nobel Center, Aspen Institute, New York University, University of Chicago, the White House, U.S. Department of Justice, Harvard University, Yale University, The New School, Whitney Museum of Art, USArtists, Music Academy of California, Northwestern University, UNFPA, and the U.S. State Department. She is an Inductee of City of Chicago's LGBT Hall of Fame and was selected by GO Magazine as one of the national "100 Women We Love" nationally.
Praise For…
---
"Sweet Tea takes on some complicated subject matters—a father's recounting of coming out to his four-year-old son is particularly moving—but overall its tone feels more personal than provocative. When he is telling his story through his own eyes rather than the eyes of those he's interviewed, it's a pleasure to get to know Johnson himself."
—Missy Frederick, Washingtonian