Alan Moore and the Gothic Tradition (Hardcover)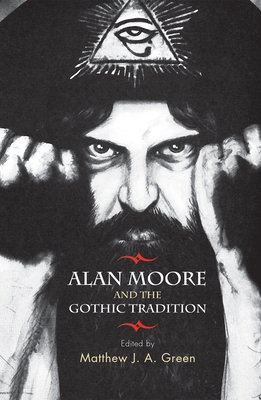 This item is currently unavailable and can not be ordered.
Description
---
Alan Moore's extensive interventions in the Gothic continue to enrich the genre and demonstrate his immersion within a tradition stretching back to the social and cultural upheavals of eighteenth-century Britain. Including detailed analyses of texts from across Moore's oeuvre, this volume presents the first collection of scholarly essays to encompass his work in comics, performance, poetry and prose. These essays identify the Gothic tradition as perhaps the most significant cultural context for understanding texts dealing explicitly with terror and horror (V for Vendetta, Swamp Thing, From Hell and Neonomicon) and works expressing Moore's interests in magic and psychogeography (From Hell and A Disease of Language). Moreover, core elements from Gothic aesthetics are evident in the structure and atmosphere of works ranging from Watchmen to A Small Killing, while the abject and the uncanny are fundamental in appreciating Moore's critique of the superhero and the interrogation of identity in Miracleman and his Superman stories. The socio-political dimensions of Moore's work are brought into fresh focus through an appreciation of the Gothic's capacity to encompass both the sublime and the ridiculous (The Bojeffries Saga), as well as the genre's propensity for adaptation (The League of Extraordinary Gentlemen). The first book-length study to address Moore's significance to the Gothic, this collection will be of considerable interest to scholars, students and general readers interested in the genre. Moreover, by mapping various lines of artistic and intellectual inheritance, this collection also offers fresh insight into intertextual links relevant to the study of comics, literature and adaptation.
About the Author
---
Matthew J. A. Green is Associate Professor of English at the University of Nottingham