The Magpie Way: The Great River (Paperback)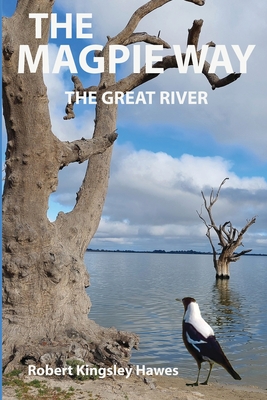 $8.00

Available from our distributor; usually Ships in 1-5 Days
Description
---
Sequel to "The Magpie Way - Finding Alice ".
Magpie Max performed poorly at Magpie School, but marks were never given for determination. Max's determination has no bounds, and it helps him change the lives of others. His greatest wish is for his family to be reunited, and so he takes his mother, grandma, and aunty on a journey to a new home that his sister has found far from the city. Charlie, a cockatoo, is asked to join them. Charlie was Max's childhood mentor.
Max appreciates the talents of other creatures and engages the services of an annoying pigeon because he needs a navigator. He is also saddened by the suffering many creatures endure. This empathy sees him gather more followers along the way. They include a cranky sheep, a sweet-natured emu with a brain injury, and a magpie whose flock have cast him out because he is a conman. With non-flyers now in the group, everyone is forced to follow the highway.
Max struggles in the role of leadership because his school assessment has left him full of self-doubt, but his flock believe in him. They use their talents to help each other. When grandma asks to be left behind because she is too old to go on, the cranky sheep gives her a ride on his back. This friendly arrangement soon catches the attention of travelers in cars, and Max is now leading the most famous flock in Magpie History.
They settle in their new home, but Max is restless and soon begins another journey. The flock heads for the Great River where his sister hopes to find wisdom and knowledge, and where Charlie hopes to meet the girl of his dreams.On arrival, they pursue their various tasks, but then comes a rumour that penguins live near the river mouth. Max believes that proving the existence of a bird that behaves more like a fish would be of great benefit to Magpie Science. The emu and sheep are left at base camp while the rest fly to the river mouth. There they discover another world existing beyond their own. It is a world where strange creatures live, such as penguins and seals. They meet the seagulls that patrol at its edge and are amused by their bad manners.
The flock return home having achieved their goals, but Max still has a question. Are Humans good or bad? for he sees a world full of fences, imprisoned creatures, grass where should be