Viking in Love (Hardcover)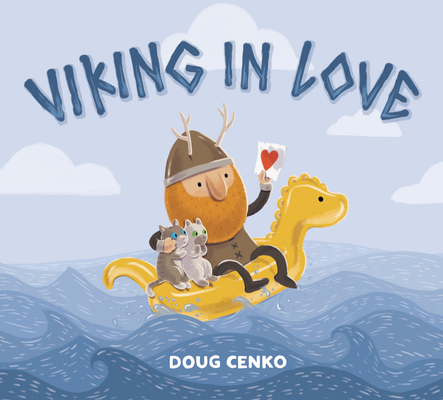 $17.99

In stock at Brooklyn or Jersey City -- click for more details
Staff Reviews
---
A funny, sweet picture book about a Viking scared of the sea trying to get to his true love. (And there *might* be a message in there about overcoming your fears. And there also might be kittens involved.) Perfect for adults or children to read alone or together!
— Amanda
Description
---
In this laugh-out-loud picture book, a Viking falls in love and must face the only thing in his way of attaining it: his fear of the sea.

Stig is your quintessential Viking guy. He loves fresh air, stew, and adorable kittens . . . but he hates the sea. Ingrid is your quintessential Viking gal. She loves all of the above and the sea. What happens when Stig sees Ingrid? Of course, he falls head over heels. But there is one significant problem that stands in their way: the sea.

Will Stig find a way to overcome his fears and woo the bold and beautiful Ingrid? Only if he uses his Viking ingenuity . . . and a few kittens.
About the Author
---
Doug Cenko lives in Chicago, Illinois with his wife and daughter. He grew up in Indiana and one of his first jobs was at a comic book shop . . . where he spent most of the money he made. Since then, he has worked at design agencies, an animation studio, and a live special-effects company. His most recent claim to fame was reading his book My Papa is a Princess to thousands of fans at Dodger Stadium. For more information about him and his books, please visit http://dugduggoose.com
Praise For…
---
"As heartwarming as it is funny . . . viewers will love this book as much as Stig loves Ingrid." --BCCB Review