Georgia O'Keeffe (World of Art) (Paperback)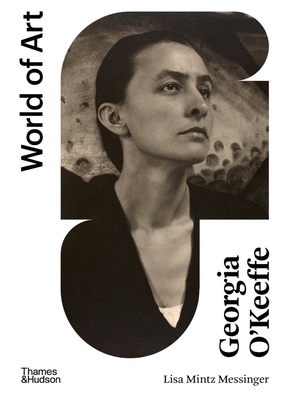 Description
---
A revised edition of this classic survey that presents a thorough overview of Georgia O'Keeffe's life and work. 
Georgia O'Keeffe (1887–1986) was a major figure in American art for seven decades. Throughout that long and prolific career she remained true to her unique artistic vision, creating a highly individual style that synthesized the formal language of modern European abstraction and the themes of traditional American pictorialism. The main subjects she returned to again and again were the flowers, animal bones, and landscapes around her studios in Lake George, New York, and New Mexico, to which her legacy is tied.
This comprehensive and illuminating book by noted O'Keeffe scholar Lisa Mintz Messinger surveys her complete oeuvre—drawings, watercolors, and paintings from all periods—and explains her life in the context of her artistic output. Now revised with an updated bibliography, Georgia O'Keeffe features color reproductions of artworks throughout. 
About the Author
---
Lisa Mintz Messinger studied art history at New York University and Boston University and subsequently joined the curatorial staff at the Museum of Modern Art, New York. Currently an independent art curator, she was associate curator of modern art at the Metropolitan Museum of Art. Her many publications include the exhibition catalogs Stieglitz and His Artists: Matisse to O'Keeffe and Abstract Expressionism: Works on Paper: Selections from the Metropolitan Museum of Art.