The Secret of the Mansion (Trixie Belden #1) (Hardcover)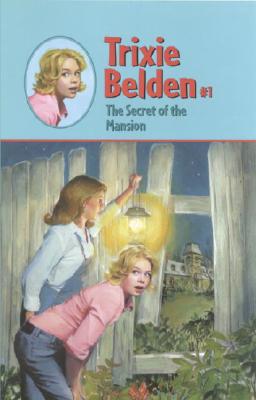 $8.99
Out of Stock - Not Available
Description
---
Get ready for fun, adventure, and intrigue with the first book in the iconic mystery series starring the beloved teenage girl detective, Trixie Belden!

Trixie can't believe she is stuck in Sleepyside all summer while her two older brothers are away at camp. She is going to be sooo bored. But then a millionaire's daughter moves in next-door, a runaway kid hides out nearby, and rumors heat up that the old mansion on the hill is filled with a fortune! Maybe the summer won't be so boring after all!

Trixie Belden first appeared over fifty years ago in THE SECRET OF THE MANSION, which was followed by other suspense filled adventures as generation after generation of readers grew up with mystery-loving Trixie and her friends. This classic, wholesome series is perfect for the next generation of readers and new fans!
About the Author
---
Julie Campbell (1908-1999) was from Flushing, New York, and shares the same birthday as her character, Mart Belden.  As the daughter of an Army Officer, she travelled widely during her childhood. When she was eight years old, she won her first short story contest while living in Hawaii. In 1933, Campbell married Charles Tatham Jr., and they worked together on many magazine stories and articles.  Campbell lived in a remodeled farmhouse in the Hudson River Valley with her husband and two sons when she began writing the Trixie Belden series. The series was set in fictional "Sleepyside," but was based on the town Campbell was living in at the time in the Hudson River Valley near Ossining. Her home, "Wolf Hollow," was the model for Crabapple Farm, and Campbell actually lived on Glendale Road. Julie Campbell passed away in 1999 at the age of 91.  Even at 91 she was still spirited and determined, just like Trixie.