A Franz Kafka Encyclopedia (Hardcover)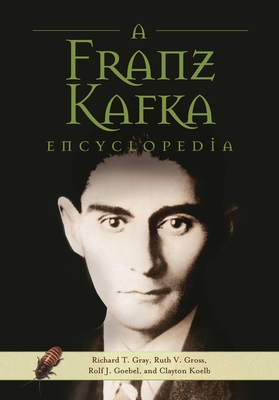 This item is currently unavailable and can not be ordered.
Description
---
Known for depicting alienation, frustration, and the victimization of the individual by impenetrable bureaucracies, Kafka's works have given rise to the term Kafkaesque. This encyclopedia details Kafka's life and writings. Included are more than 800 alphabetically arranged entries on his works, characters, family members and acquaintances, themes, and other topics. Most of the entries cite works for further reading, and the Encyclopedia closes with a selected, general bibliography.
About the Author
---
Richard T. Gray is Byron W. and Alice L. Lockwood Professor in the Humanities at the University of Washington, where he teaches in the Department of Germanics. His previous books include Constructive Destruction (1987), Stations of the Divided Subject (1995), Approaches to Teaching Kafka's Short Fiction (1995), and About Face (2004).Ruth V. Gross is Head of the Department of Foreign Languages and Literatures and Professor of German at North Carolina State University. She is the author of PLAN and the Austrian Rebirth (1982), and the editor of Critical Essays on Franz Kafka (1990). She has twice been president of the Kafka Society of America and still sits on its Executive Board and on the Editorial Board of the Society's journal.Rolf J. Goebel is Professor of German at the University of Alabama, Huntsville, where he has been teaching German language and culture since 1982. His previous books include Kritik und Revision (1986), Constructing China (1997), and Benjamin heute (2001).Cayton Koelb is Guy B. Johnson Professor of German and Comparative Literature and Chair of the Department of Germanic Languages at the University of North Carolina, Chapel Hill. His publications include Kafka's Rhetoric (1989) and numerous articles. He has served on the Executive Committee of the Kafka Society of America and the Editorial Board of its journal since 1988 and is a past president of the Society.