The Gift of Pain: Why We Hurt and What We Can Do about It (Paperback)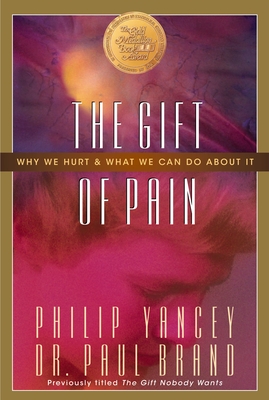 $19.99

Available from our distributor; usually Ships in 1-5 Days
Description
---
Pain is not something that most of us would count as a blessing; however, renowned surgeon Dr. Paul Brand and award-winning writer Philip Yancey shed fresh light on the purpose of our pain.
Wouldn't it be nice to never experience pain or never have to take drugs to deal with pain? Many people think so, but they're missing one key piece of information: Pain is the body's built-in warning system that something is wrong and needs to be fixed.
Follow world-renowned physician and surgeon Dr. Paul Brand around the world as he shares his humble beginnings as the son of medical missionaries in India to his medical training in London during the Blitz to his groundbreaking medical research with leprosy patients in the United States and India.
His work with leprosy patients is what convinced him that pain truly is one of God's great gifts to us. In these pages he shares what he's learned about pain, its purpose in our lives, the impact it has on our daily lives and overall health, and how we can better respond to it.
Perfect for those in the medical field or those looking for a firsthand look into the mystery of pain, this book will give you a new perspective on the gift that none of us want and none of us can do without. You'll never look at pain the same way again.
Spanish edition also available.
Note: The book includes some frank descriptions of medical procedures, illnesses, and diseases.