The House of Djinn (Shabanu Series) (Paperback)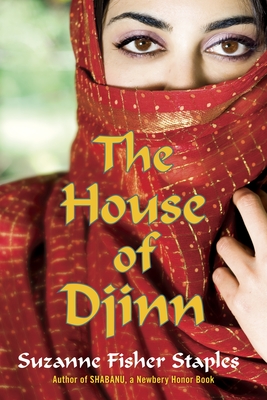 $8.99
Out of Stock - Not Available
Description
---
Mumtaz, daughter of Shabanu, has lived with her father's traditional Muslim family for 10 years, enduring the scorn of her auntie Leyla day in and day out. Her only protectors are her uncle Omar and Baba, patriarch of the Amirzai tribe, but even they would disown her if they knew she had a crush on a Hindu boy. The only person Mumtaz can confide in is her cousin Jameel. Unfortunately, Jameel lives with his parents in California and he's been out of touch since he fell in love with a Jewish girl. 

When Baba dies unexpectedly, Mumtaz's world is thrown into chaos. Without Baba keeping order in the tribe, Mumtaz and Jameel find themselves thrust together in the middle of an ongoing power struggle—the same one that sent Shabanu into hiding a decade earlier.

A compelling conclusion to the trilogy that began with the Newbery Honor Book Shabanu and continued in Haveli,The House of Djinn explores the delicate balance between freedom and tradition in modern-day Pakistan.
About the Author
---
SUZANNE FISHER STAPLES is an award-winning author whose novels for young adults include Dangerous Skies, Shiva's Fire, the Newbery Honor Book Shabanu, and its sequel, Haveli. Before writing books, she worked for many years as a UPI correspondent in Asia, with stints in Pakistan, Afghanistan, and India. She currently resides in Nicholson, Pennsylvania.